Typical applications for BHS as alternatives to centrifuges, filter-dryers, filter presses, and manual filters include:
CHEMICAL PROCESS
Specialty and fine chemicals, agricultural, pigments and resins, terephthalic acids, cellulose and zeolites.
FOOD AND PHARMACEUTICAL
Bulk and final pharmaceuticals, APIs, nutraceuticals, vitamins, starches and cellulose, citric acid and sugars.
ENERGY, ENVIRONMENTAL, MINING, and METALLURGY
Gypsum, FGD, acid gas scrubbing, specialty wastewater, fly ash, catalyst, metals recovery, bulk mining, tailings, metals, precipitation, dissolution and coal.
We have a Process and Filtration Laboratory for preliminary bench top testing which can either take place in our Charlotte office or at the customer's site. This is a unique benefit of BHS and all of our work begins with this bench top (pocket leaf filter) tests.
BHS-Sonthofen Inc. Headquarters
The BHS-Sonthofen Inc., 14,000 ft² facility in Charlotte, North Carolina, is the US headquarters for the BHS filtration, mixing and recycling divisions. It combines sales, engineering, lab testing and pilot plant rental units, spare parts and assembly operations into one location.
BHS serves the chemical, energy, environmental and pharmaceutical marketplaces as well as the concrete, pre-cast and mining industries. For recycling, the size-reduction technologies are used for e-scrap, slag, aluminum and automotive residual shredding.
Solid-Liquid Filtration Practical Guides in Chemical Engineering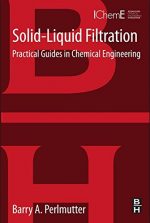 Barry Perlmutter President & Managing Director
BHS-Sonthofen Inc.